Every day, Félicité Raminosoa is surrounded by thick rainforest. At her home in Southeast Madagascar, she farms over 50 acres of vanilla, bananas, coffee and rice—a job she loves, on land she loves. "Once I get inside the farm, all my troubles go away," she says. "I have realized that it is such a pleasure to live in nature."
Most people in Félicité's country, though, do not have that pleasure.
"When driving across Madagascar, one of the first things that everyone realizes—there are no trees anymore," says Shaun Ferris, technical director of agriculture and livelihoods for Catholic Relief Services.
Madagascar is a place unique in the world for its biodiversity. And a place that has lost 75% of its rainforest. The world's most vulnerable families depend on subsistence farming to survive, often resorting to slash-and-burn techniques. This means farmers cut down and burn off existing vegetation before sowing new seeds—a method that degrades the very land these families live and depend on. As a result, farmland is disappearing—exacerbating hunger, unemployment and civil conflict on a global scale.
But positive change can have profound ripple effects too.
CRS is bringing short- and long-term solutions to the world's small-scale farmers—who grow 70% to 80% of the world's food supply. We're helping farmers like Félicité plant and care for trees while cultivating crops that will provide for their families and futures. With more sustainable farming practices, farmers can build more resilient communities while increasing their income. Families can grow healthy and strong on land that is doing the same.
CRS focuses on high-value crops that grow in harmony with native tree populations found only in the rainforests of Madagascar. Vanilla grows symbiotically with the forest—each vanilla vine needs to wrap around a healthy tree. Félicité has learned that the health of her farm and the health of the land are connected.
The Beginning: An Inherited Passion
Félicité learned to farm from her father, Romain. He inherited their large plot of land from his father, Félicité's grandfather, who was a respected farmer in his time. It was arable but uncultivated land. Romain cleared the trees around his new home, making way for a farm to support his 10 children. Soon after, he was penalized by the Regional Forestry Authority for destruction of forest.
"My father told the forest guard he needed to live on the land and feed his family," Félicité remembers, but the authorities threatened Romain with imprisonment if he didn't stop clearing the forest.
He sought a sustainable and profitable way to use his land. He grew local cash crops like bananas and coffee. The forest guard was satisfied but Romain's crops remained vulnerable to disease and would require additional forest clearance to increase yields. Income was unreliable.
Then the family began to plant vanilla. The process was intensive, but vanilla was less vulnerable to disease than their banana and coffee crops.
"It's time consuming. You need to be permanently there. You need to visit the plants to see any new problems. You need to trim them when they get tall, replace their growing poles, and cover the tops of the branches because the vanilla will dry up and die in the sun. Not until the fourth year can you flower them. It takes patience to grow products that are abundant and of good quality," Félicité says. "But it is very good money."
Life-Changing Training
Vanilla brought an improved livelihood for the family, but Félicité soon learned that processed vanilla would fetch a far higher price. Without the means to cure their raw product, she and her father could only watch as local buyers cured and resold their product for two or three times the price.
In 2015, Félicité entered a month-long CRS training course in vanilla curing, and Romain took a CRS course in vanilla cultivation techniques—everything from pod care to manual pollination.
Her family soon acquired the materials for curing. After processing, the price of one kilogram of vanilla rose from $7 to $55—a life-changing increase to their income.
"In more than 15 years of farming, my father wouldn't even have dared to dream of earning so much!" Félicité exclaimed upon returning home from training.
Large export companies placed major orders. By 2018, Romain and Félicité were operating autonomously and joined an agricultural cooperative, where they worked to improve the quality of their products and the skills of producers in their communities.
"The day CRS introduced us to the potential of vanilla as a value chain changed the course of my life. I am fortunate to see my daughter thrive in the community. And to think that I couldn't even afford to pay for her education before. Now I'm proud to see the businesswoman she has become," says Romain.
Helping the Environment by Helping the Farmer
Félicité's story exemplifies the transformative impacts of CRS' landscape approach for individual farmers. But, ideally, the impact of this approach will ripple outward, transforming conservation and livelihoods worldwide. CRS partners are pioneering rainforest rehabilitation with farmers by combatting both common slash-and-burn techniques and timber exploitation by the charcoal industry.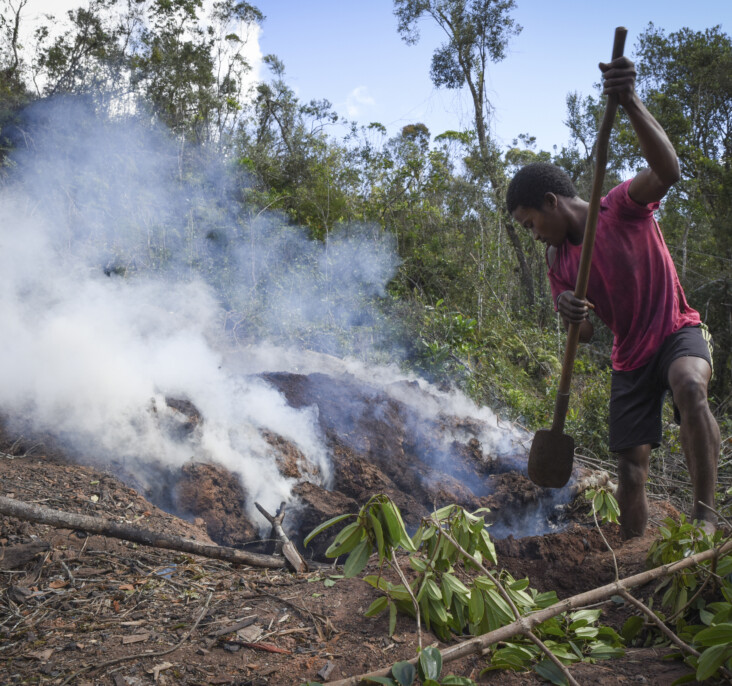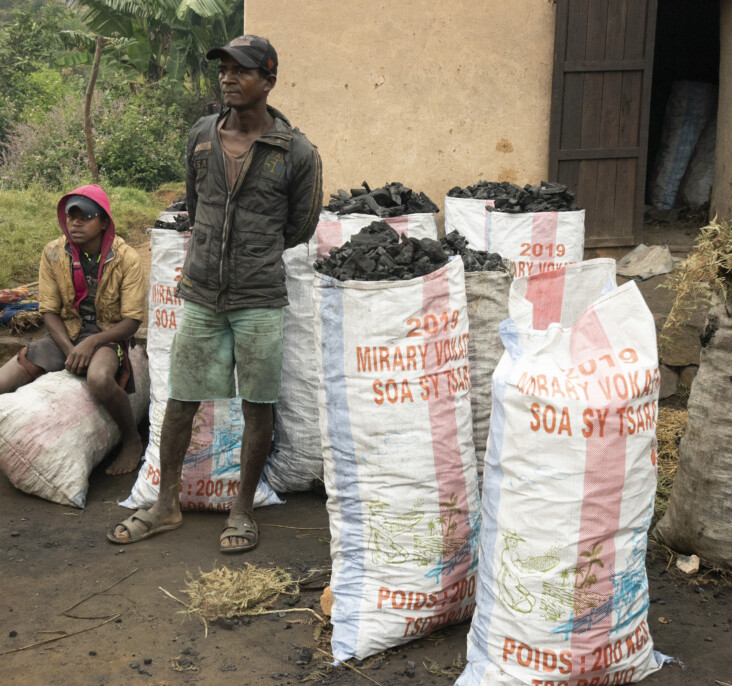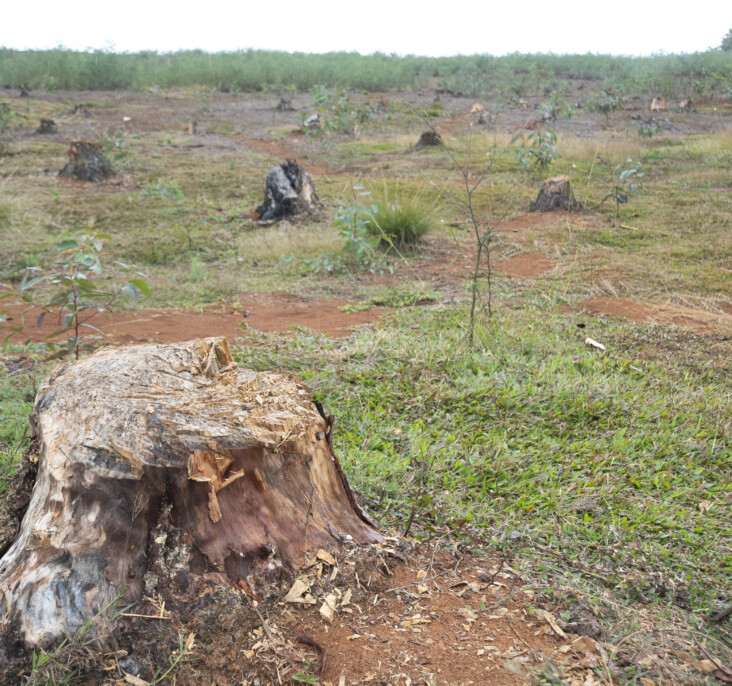 "As this agricultural frontier moves forward, you're just losing more and more land," says Shaun. "In Madagascar, we are stopping and reversing that trend, actually building out the forest."
Patricia Wright, founder and director of CRS partner ValBio in Madagascar, says the reality of deforestation is something Malagasy people have to confront every day.
"This is for the long term," Patricia says. "It's putting high-value spices and endemic trees together so that you're reforesting. Which means clean water, more shade and less disease."
Shaun has seen hundreds of projects around the world in his role. "They're all very interesting. I think they're all doing great work. But I think this is the first time that I've really seen a project which has the potential to dramatically transform lives at scale, and also to rebuild a landscape."
To transform livelihoods globally, CRS will build agroforestry systems—like the ones linking vanilla to the preservation of Madagascar's rainforests—in a variety of landscapes. We will promote water-smart agriculture to help crops and farmers alike to thrive in the face of recurrent droughts. We will regreen drylands by introducing rainwater retention systems and reduce soil erosion by restoring watersheds in hilly areas. Together with our partners and community leaders, we'll move farmers along a pathway to prosperity.
A Leader in the Family, on the Farm and in the Community
In February 2019, Romain Raminosoa unexpectedly passed away. Despite her grief, Félicité stepped up to head the family farm, with the leadership and kindness she learned from her father.
Even during his illness, Dad kept teaching us principles of life: Love your neighbor, be tolerant. Relate well to people, welcome them, do good work because it is a reflection of you. That was my Dad's way."

—Félicité
Just as Romain evolved away from farming practices that degraded his land, Félicité has evolved into a lead farmer in her community and a mentor to area vanilla growers.
"Now, I train unemployed young people and farmers. I teach the art of vanilla, from planting to monitoring. I share my experiences with everyone," she says. Félicité established a vanilla curing station at her farm, where she teaches her own and neighborhood children how to grow and cure vanilla plants in the shade of newly planted trees.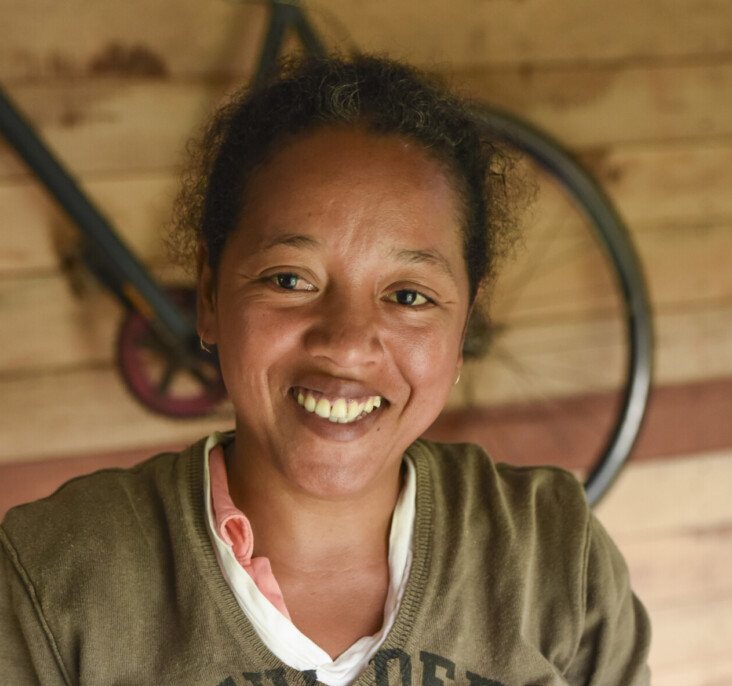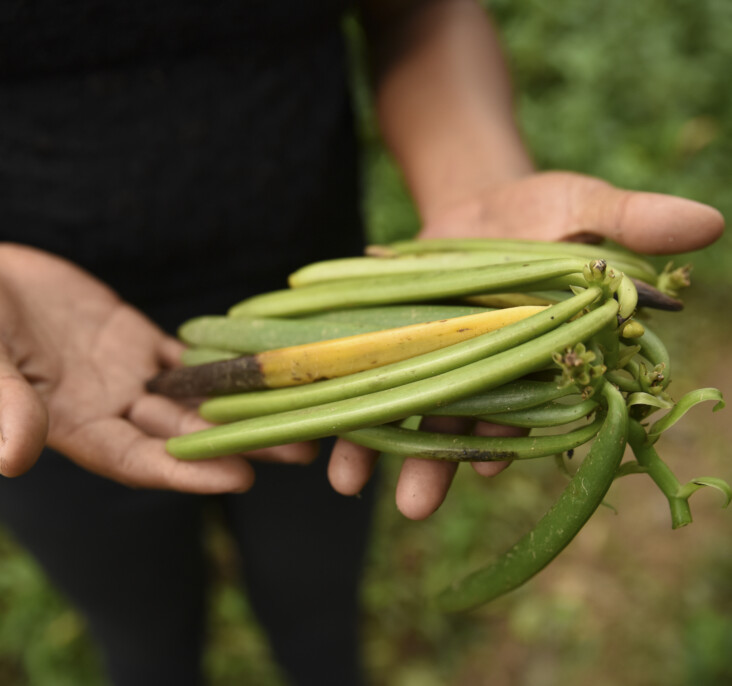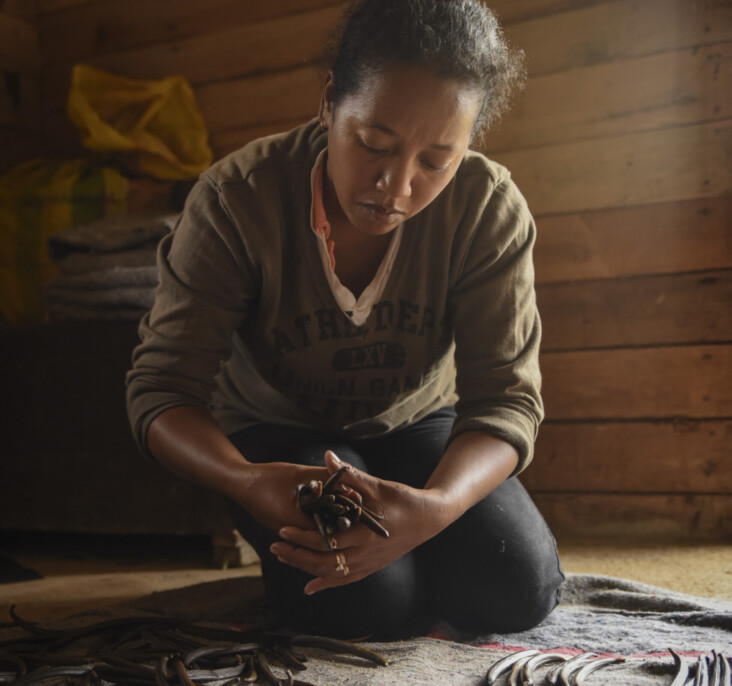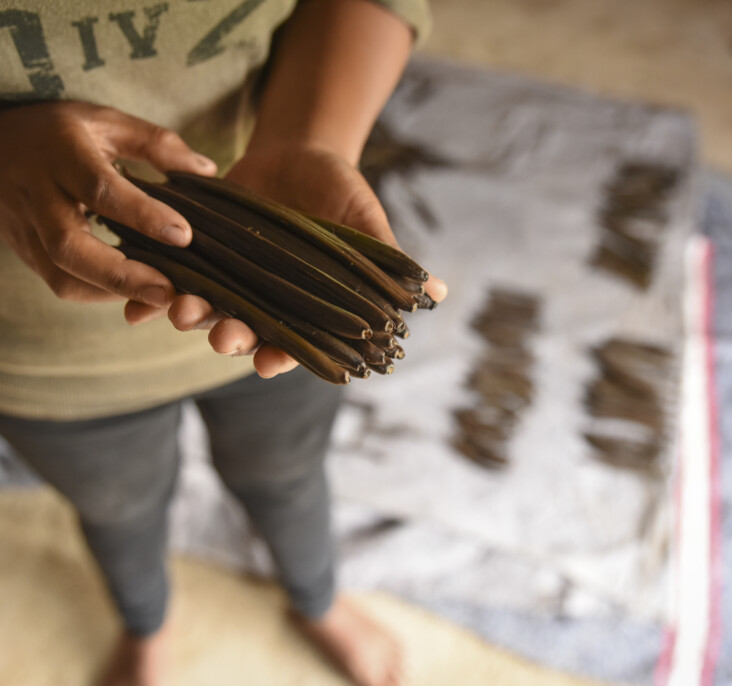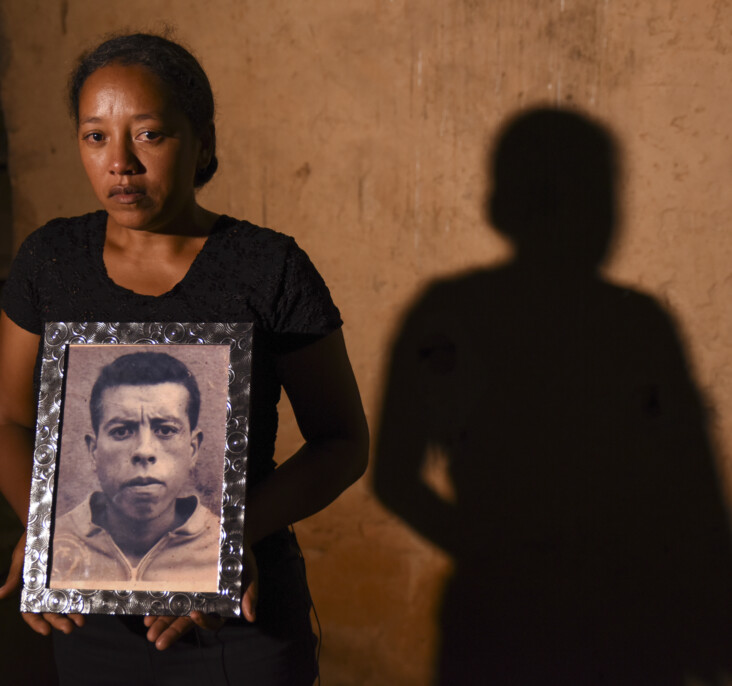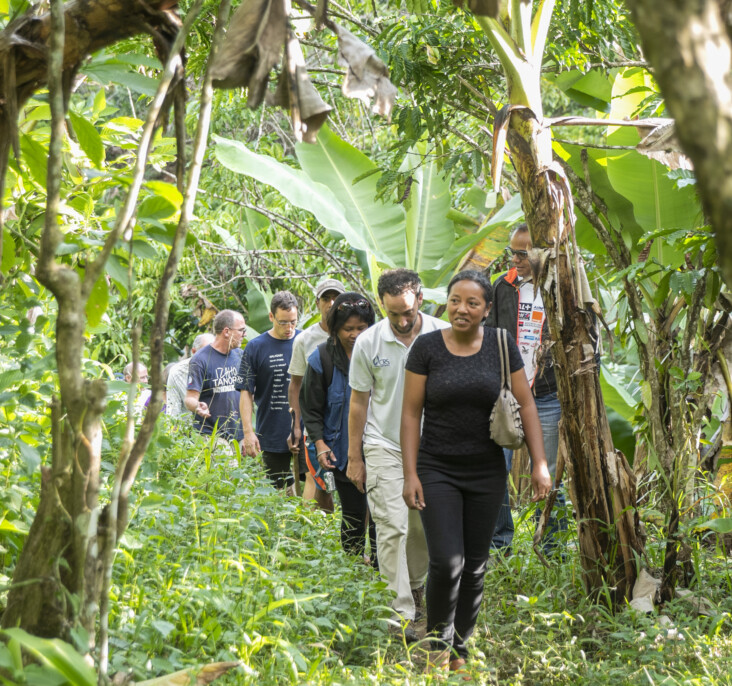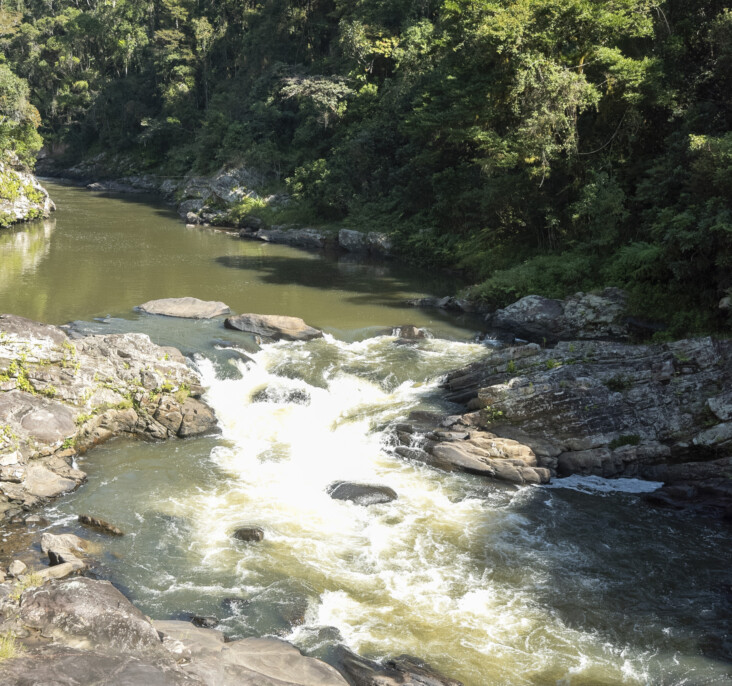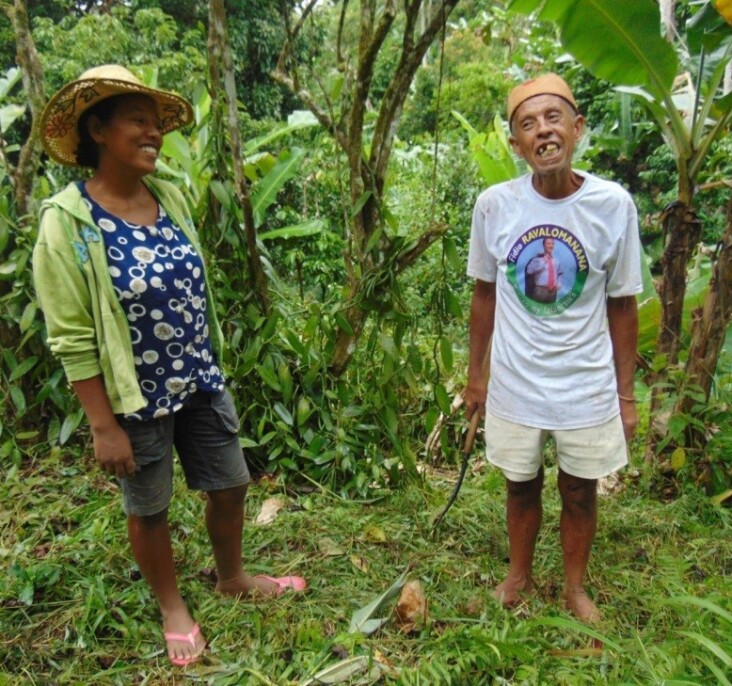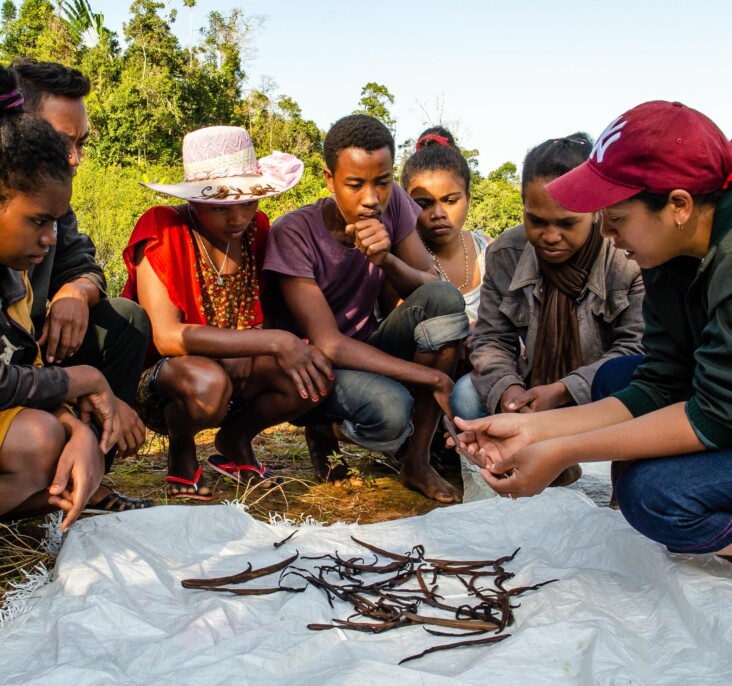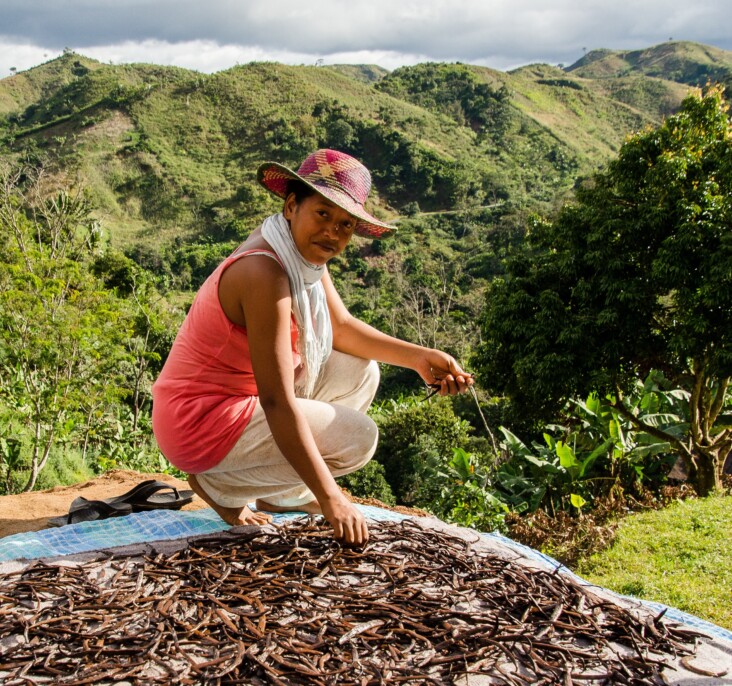 Félicité keeps her father's spirit alive on her farm and in her community by demonstrating the patience, innovation and business savvy that have made her a success story in Madagascar. Her example, and the forest she works to regreen every day, will live on for generations.
"My father shared these practices with us, his children. Our dad taught us to do this," Félicité explains. "This helped me to move forward."