The Need
Each year, CRS supports more than 150 million people in more than 100 countries. Now it is time to take our work to scale. Through its Vision 2030 agency strategy, CRS has identified priority outcomes that best align to our mission and expertise. One of those priorities is building homes.
$45.5 Million
Building Homes Campaign Target
1.5 Million
People Placed in Safe, Dignified Homes
$1.5 Billion
Public and Private Funding Mobilized for Shelter and Settlement Response
8.5 Million
Additional People Benefitting from This Investment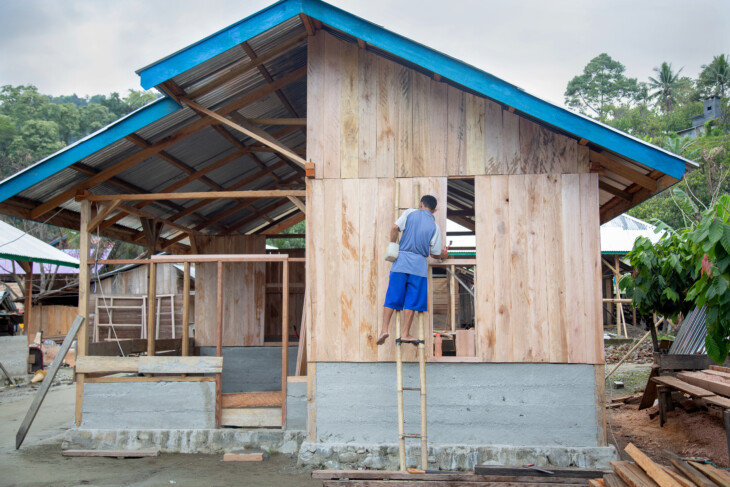 The Opportunity
Over the next 10 years, CRS will go beyond providing shelter and immediate relief to strengthening community infrastructure and building environments where people can thrive.
Through Go FAR, CRS will build homes for 1.5 million people affected by crisis so they can live with dignity and begin to restore their torn lives.
Why It Matters: Building Homes
A home is the base for stability, identity and love. The loss of home—which gravely impacts safety, health, education, prosperity, emotional well-being and dignity—can fracture a family's identity and the roots of community.
CRS is ready to put faith into action and expand shelter programming based on our core values—focused not just on building roofs and walls, but homes and communities.
We are proud to share the stories of the people we serve as we build homes and futures together.