The Need
Each year, CRS supports more than 150 million people in more than 100 countries. Now it is time to take our work to scale. Through its Vision 2030 agency strategy, CRS has identified priority outcomes that best align to our mission and expertise. One of those priorities is transforming livelihoods.
$45.5 Million
Transforming Livelihoods Campaign Target
1 Million
Farmers Transforming Landscapes and Livelihoods
4 Million
Acres of Land Transformed by Improved Farming Practices
$126.5 Million
External Investment Mobilized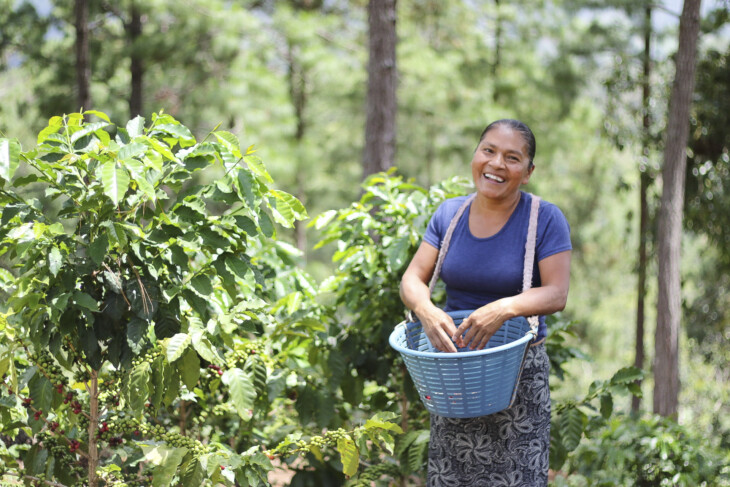 The Opportunity
Over the next 10 years, we will restore degraded land and reduce poverty—protecting the planet for future generations. Together, we will help lead a global restoration movement—one that restores not only land, but also the well-being and dignity of the world's most vulnerable people.
Through Go FAR, CRS will help 1 million productive farmers grow better crops, feed their families and overcome poverty and hunger, while restoring 4 million acres of land.
Why It Matters: Transforming Livelihoods
The world's most vulnerable people depend on farming for food and income. But far too many live on degraded land that cannot produce crops—poverty, unemployment, conflict and migration all escalate as a result.
We are poised to build on our successful agricultural programming to transform livelihoods and landscapes on a regional scale.
We are proud to share the stories of the people we serve as we transform livelihoods and lives together.