Girlita Ascalona—Girli for short—is a mother of six who owns her home. But it wasn't always this way. In 2013, Girli lost everything after Typhoon Haiyan hit the Philippines and washed away her Anibong district neighborhood. She and her neighbors had nowhere to go and took shelter in dangerous ruins that were left on the island. Global attention ceased almost as quickly as it came, and victims of the typhoon were largely forgotten.
But CRS does not walk away from people in need.
As part of our emergency response in the aftermath of Typhoon Haiyan, CRS built permanent housing on safer land for 900 families who had been living in precarious conditions. Girli and her children were among the first to move in. Their new house is resilient enough to withstand natural disasters. It has running water, electricity, a garden and doors that lock—ensuring security and the dignity of privacy. These houses also offered something long out of reach for mothers like Girli—a pathway to home ownership. Working closely with families to provide education and legal guidance, CRS helped ensure that all families could obtain their own land titles, and eventually turn these houses into homes of their own.
"I can now focus on my kids. I know I'll be able to keep them safe," says Girli. Now, Girli and her neighbors enjoy life in a new community that is located 4.5 miles from Anibong and close to key regional facilities and public transportation. Essential infrastructure and services—from water, sanitation, electricity, drainage and waste management, to markets and shared spaces—are standard. CRS also worked with the department of education to provide a new 40-classroom school staffed with full-time teachers.
"My children will always have a place to call home," Girli says proudly.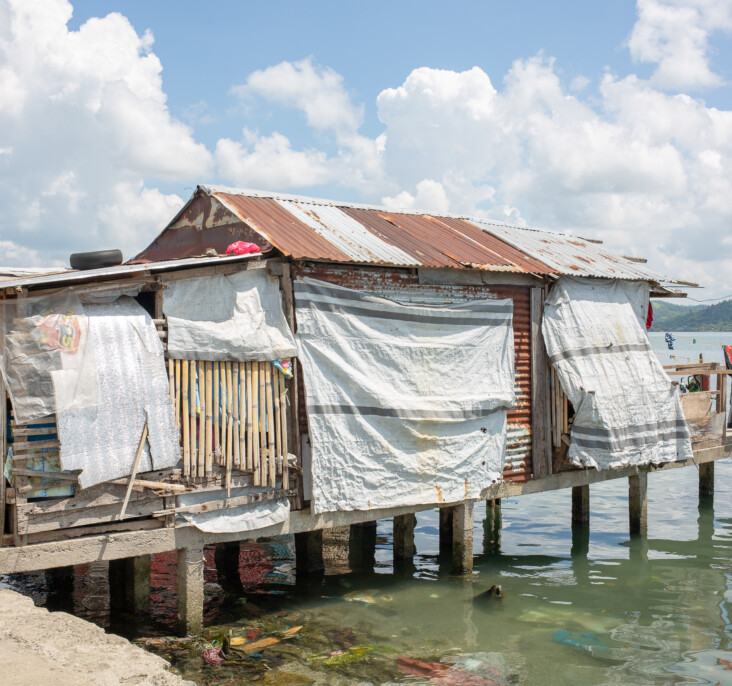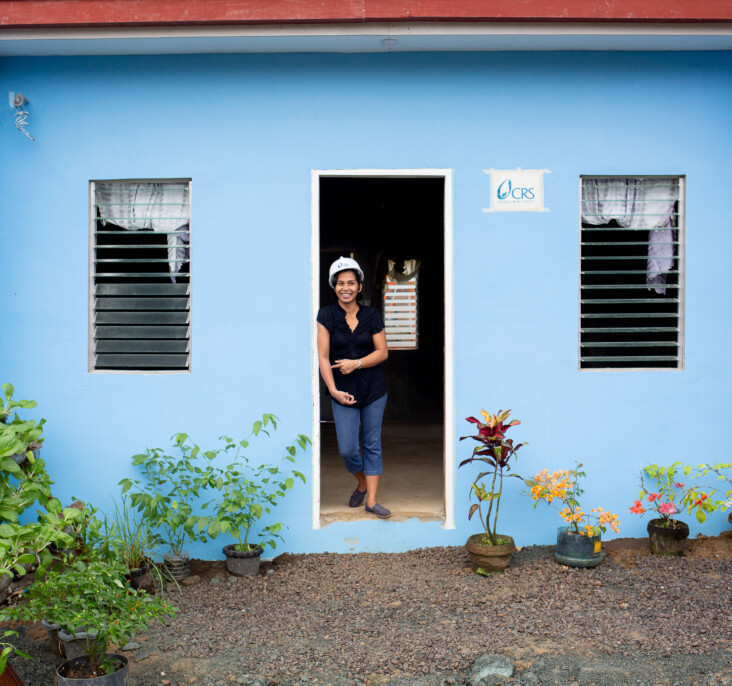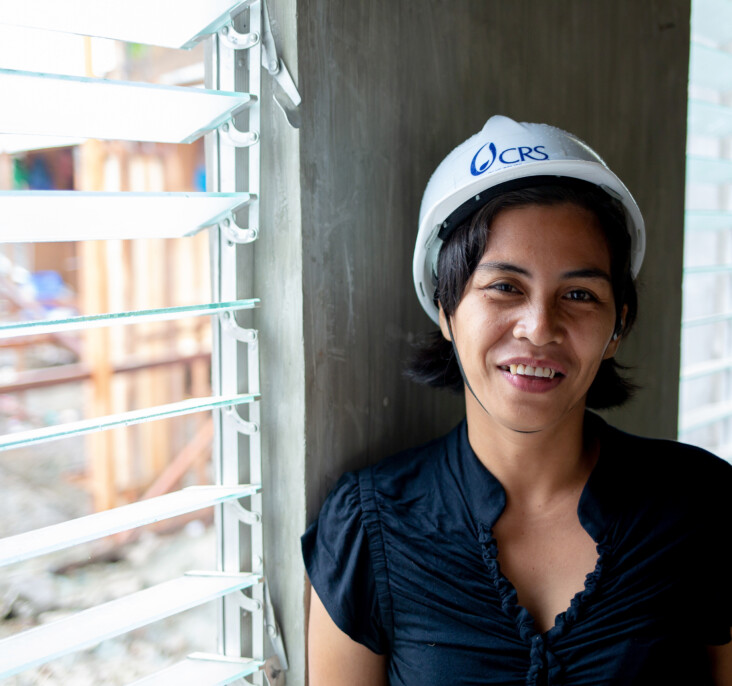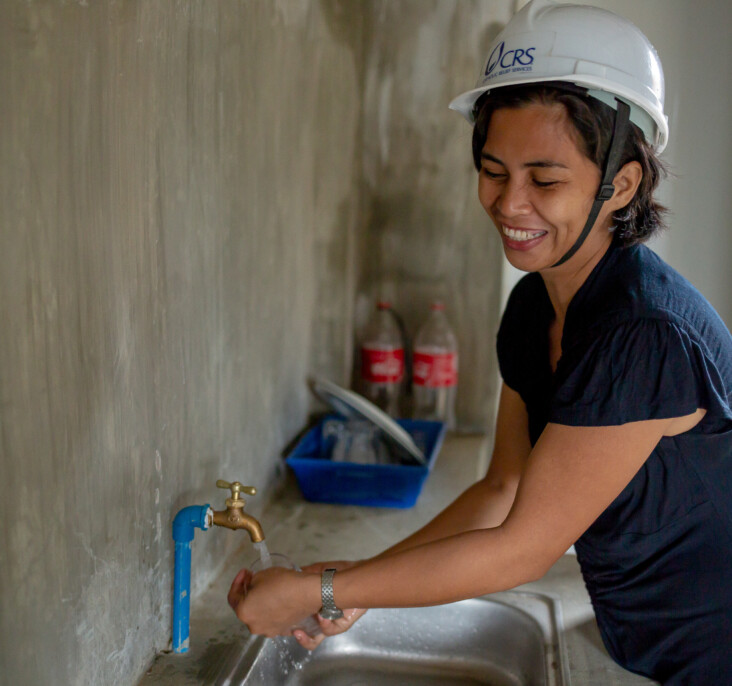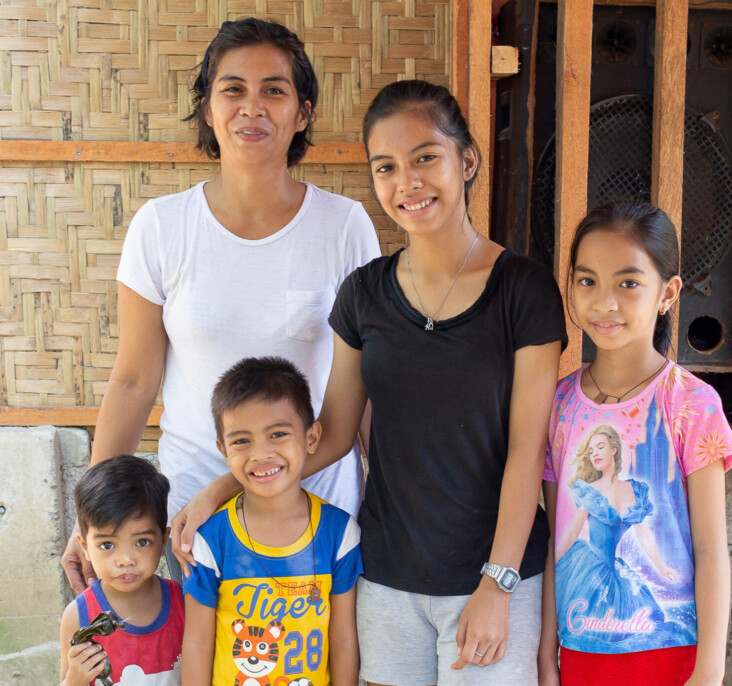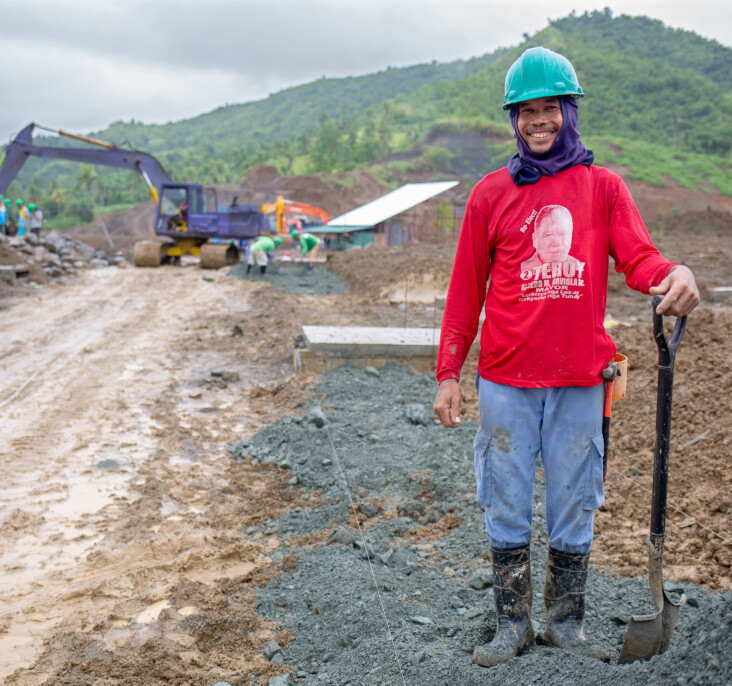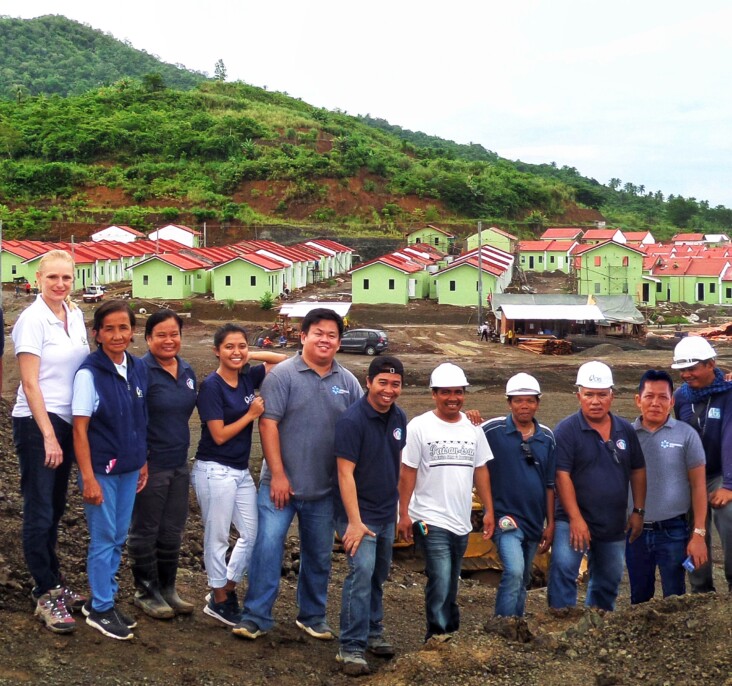 There for the Long Haul
Emergencies often last much longer than the media presence. CRS is there for the long haul.
For more than 75 years, CRS has been driven by the Gospel imperative to assist the world's most vulnerable people. Our vast network of over 2,000 Church and secular partners offers us the reach to achieve lasting change in more than 100 countries. We are welcomed into remote communities because of the trust our partnerships afford. Our innovative methods and technologies position us to tackle the most pervasive causes of poverty. CRS' mission is both the inspiration and the fuel that propels our agency forward.
CRS knows how to leverage resources. Ninety-two cents of every dollar goes directly to our work in the places where it does the most good.
CRS Regional Director for Southern Africa Dorrett Byrd says the flexibility of unrestricted support allows CRS to innovate, leverage and partner in ways that maximize efficiency and impact—and operate at our best. "It helps us do pilot programs. It helps us to pre-position for emergency response. And then it helps us to then respond very rapidly when people have been flooded or there's an earthquake or whatever the emergency might be."
But support for our mission does more than enable a quick response. It means that CRS country teams can identify gaps in services and evaluate populations with evolving needs.
"In many environments where we work, there's a lot that comes up unexpectedly," says Jim Hazen, CRS chief of party in Madagascar. "We have the flexibility to meet immediate needs that often are hard to predict throughout the year." Even in calmer times, Hazen says, CRS can investigate new strategies and connect with new partners thanks to general support.
In Afghanistan, support for our mission allows us to commit to long-term education programming in remote mountain towns. "It's the lifeblood of the program," says Conor O'Loughlin, CRS country representative for Afghanistan. "Once we open a class, we see it through for six years of primary education. I feel there is an ethical responsibility to do that for those children, and that is what general funding gives us. It's the difference between girls and boys going to school and not going to school."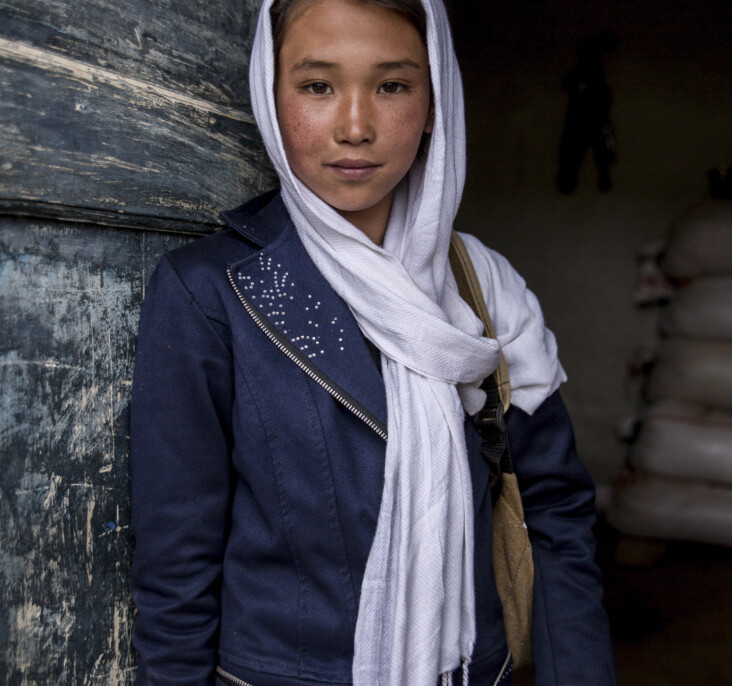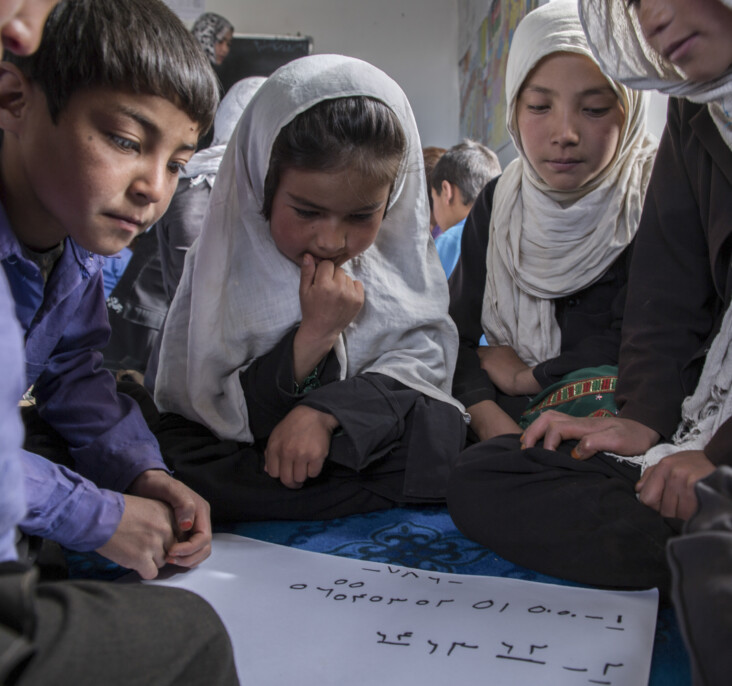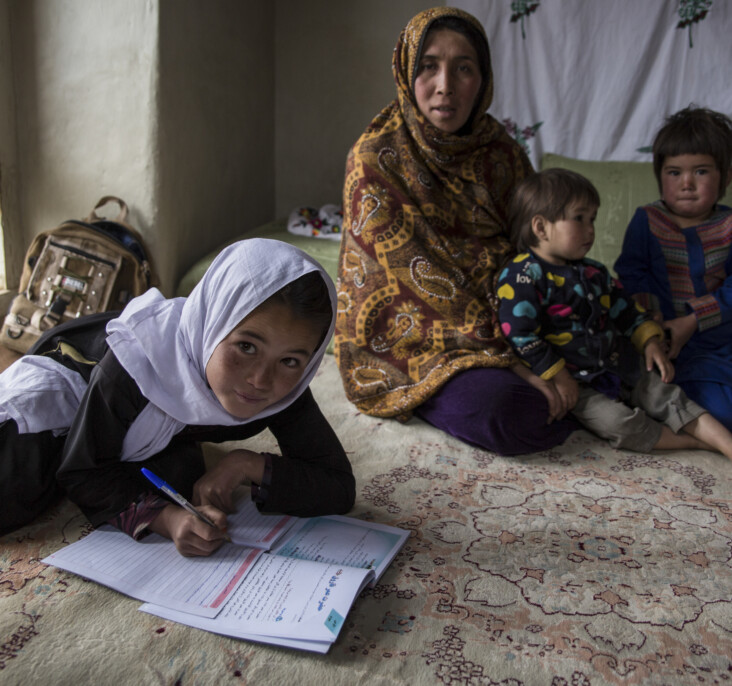 "It opens the doors of opportunity for these children, for their futures. If they do not receive access to education, they will not have agency in their own lives," O'Loughlin says.
Planting the Seeds of a Stable Future
In the Philippines, Girli had lived with the fear of eviction for a long time. "Every time development starts, we get anxious because we know sooner or later, we will be evicted from our home," she says. "And we didn't have anything to show that we live here."
Now we're secure. No matter what happens, no one's going to evict us. I don't have to worry anymore."

—Girli Ascalona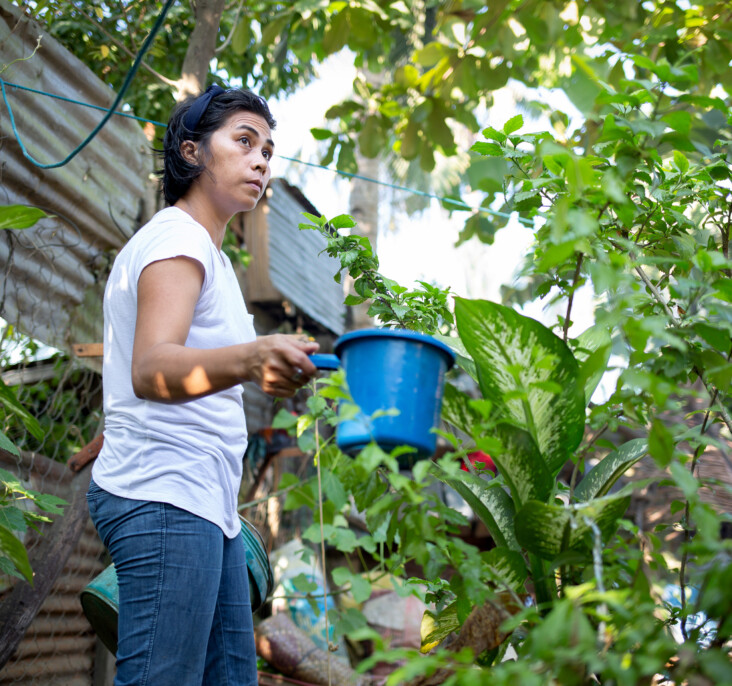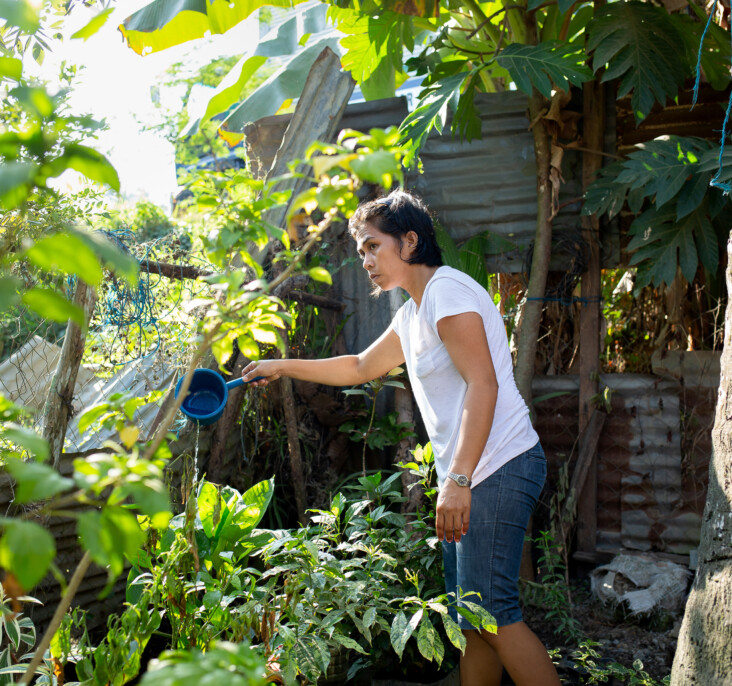 And that peace of mind carries over into little things. Girli has always been limited to potted plants. She needed to ensure they could be moved at any moment.
"My plants bring me happiness and help me deal with stress," she says.
Now, she looks forward to planting fruit trees that she will one day be able to harvest. "It will be my choice if I decide to move a plant or not," she says. "It could stay there forever, bearing fruit."